Teams, listening and connection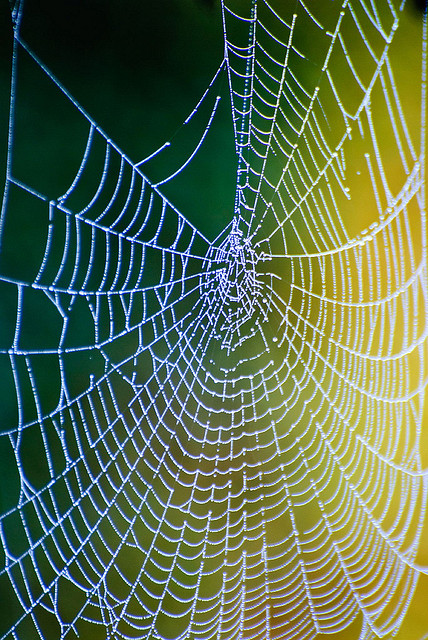 Leaders function in relationship to others
In all that's written and spoken about leadership, there's a danger of the effective leader being portrayed as a solitary figure who gains power from that very isolation, and of their team being presented as disconnected from them.  Of course, the truth is that – like all human beings – the leader can only function in relationship with others – in other words, in a set of interconnecting systems.  Their relationships are with other human beings as well as with the issues and factors that affect their existence and effectiveness – career path, organisational agenda and culture, economic and financial environment, emotional climate and many others.
Leaders' effectiveness is linked to their capacity to listen and connect
One definition of a leader is 'someone who gets things done through others' – someone whose team is achieving the leader's vision.  We see around us a whole patchwork of leadership styles and team identities, and I'm noticing more profile being given to the effectiveness of a leader being linked to their capacity to collaborate and listen rather than to their position as an isolated figure.  I'm hearing more stories of leaders who listen to their teams – and who see in return greater engagement, better retention rates and bigger, more long-lasting results.  This is a tough call for leaders who urgently want to or need to get things done fast, or who have no patience or time to listen to others.  However, ultimately, without that kind of truly connecting and collaborative approach, the leader's results will be limited by their own capacity.  The alternative is the creation of results through synergies and connections – creating more out of the available resources.
Mandela's leadership was collaborative
Much has been written about that icon of leadership and champion of team working, Nelson Mandela, who died on 5th December.  Among the commentators on his legacy, Semhar Araia, founder and executive director of the Diaspora African Women's Network, wrote in 2012:  'His actions showed that real leadership is collaborative, collective and inclusive – exactly the opposite of authoritative, corrupt or inflexible approaches.  It is having steadfast focus on the common goal with forgiving flexibility, inclusiveness and the vision to adjust to human conditions'.
The power and reach of such a collaborative approach is highlighted by Geoff Thompson, a former martial arts world champion, who has written: 'Nelson Mandela created, fostered and even demanded a collaborative, inclusive culture within the new South African government.  It was this cultivation and expectation of collaboration, modelled by Mandela himself, that allowed the country's decision-makers to let go of their original mentality: "my people's agenda vs. yours" — a mentality that was palpable at every turn when Mandela took office in 1994.  Beyond all else, Mandela's fostering of a collaborative and inclusive culture (and country) was the key to avoiding a civil war — a war that had seemed almost inevitable'. 
A collaborative style of leadership strengthens the team
This kind of collaboration means spending time not only listening, but also understanding, connecting and engaging: through an approach like this (which I've seen in my coaching clients – see for example this case study), a team's targets become sustainable, and cohesion between team members is strengthened.  Not only do targets become more meaningful and more energising, but team members become more committed to each other, so – like a spider's web – the whole system is strengthened because its internal connections are more resilient.
How sustainable are organisations with autocratic leaders?
I continue to observe with interest those organisations who feature an autocratic leader at their helm: many can boast success, but how long will that success last and what will its cost be in financial and human terms?
Image by John 'K' via Compfight