Neuroscience and the leader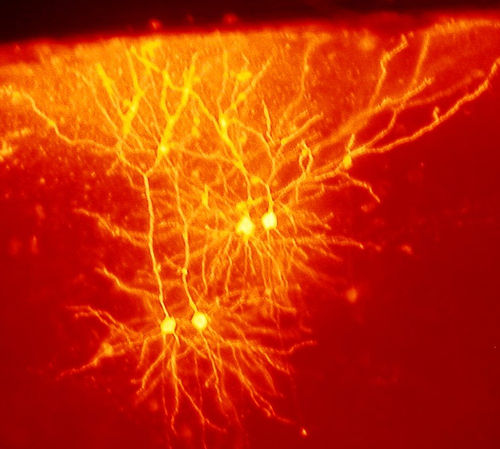 Self: the starting point

Self.  Self-awareness.  Self-esteem.  These are the platforms on which executive coaches deliver their services  – the building blocks that help equip leaders to access a fuller repertoire of capabilities, to leverage more of the capabilities of their teams, to raise performance levels, and to make sure that the judgments and decisions they make are being made appropriately.  The evidence demonstrates that people who are more self-aware perform better at work than those who are not.
We typically talk about one self, one self-esteem, and self-awareness as though of one self.
Several selves, several self-esteems
In reality we all have several selves, and several self-esteems, and it is in part the job of the coach to enable the coaching client to raise their awareness of their range of selves rather than of one self.  This multiplicity of selves was explored by Dr Geoff Bird in a workshop entitled 'Neuroscience and the Leader' in London on 26th April, which I organised with my colleague Megan Evans.  Geoff is a neuroscientist at the Institute of Psychiatry, Kings College London, as well as a trained coach.
Sense of self is dependent on context
Geoff shared with us the concept that a sense of self is directly dependent on context – so a change in role, in organisation or in team leads directly to a change in the sense of self. We all have multiple selves because we all play multiple roles.
Taking account of this as we coach leaders opens up more options, more possibilities for positive change – and more reason to be optimistic about the possibility of change itself.  It reveals the leader as more versatile and more capable (and more complex) than they – or we – might have previously perceived them to be.  It also allows us to take account of the context in a richer way – and for me resonates with the systems thinking that brings valuable dimensions to coaching work.
Personality profiling
The implications for personality profiling are thought-provoking.  If we all have multiple selves, which self is the personality profile actually profiling? Is the profile in reality a mere snapshot, a moment in a particular context? Can we afford to consider the profile as generalised to the whole person in all contexts?
Self-esteem
Similarly, self-esteem varies according to context.  Self-esteem is typically developed by reference to the standards which others set in some way: choosing the group against which we measure ourselves will have a critical effect on the nature of our self-esteem.  And we have several self-esteems alongside our several selves.  The coach can play a valuable role in working with the coaching client to uncover and manage those self-esteems.
The plastic brain
The brain is constantly in flux, a constantly plastic organ.  Understanding more of the neuroscience can enrich our understanding of what leaders can do to maximise their authenticities (rather than their authenticity)and hence their  effectiveness, their influence and their ability to get things done through other people – which is, after all, the task of a leader.
Photo by mark Miller via Compfight