Leading in complexity and uncertainty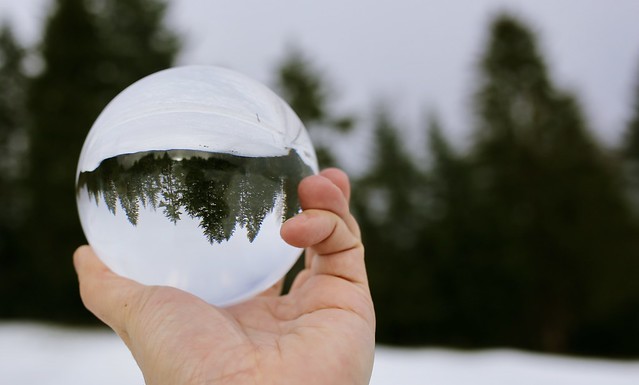 Leading without knowing the answers
'How can I lead if I don't know the answers?' a leader asks me.  In fact, not only is it impossible for the leader to know all the answers, but neither is it the leader's role to know all the answers.  The complex and uncertain contexts we're all living in now have highlighted that it's the leader's role to recognise that uncertainty and complexity demand a new approach to leadership: an approach which means the leader can enable themselves and others to ask questions, to look at things from multiple fresh perspectives, to create an environment which is psychologically safe enough for those around them to experiment, learn, experiment again, and to move with curiosity towards some answers and new questions.
The risk of disempowering
Implicit in this approach is the need to be more agile in the face of what's unexpected and emergent. Knowing the answers, or expecting yourself as a leader to know the answers, risks disempowering those who might have offered fresh thinking that might illuminate some of the emerging answers.  It also risks discouraging naïve questions which can throw light on inappropriate principles or on assumptions that can divert thinking down rabbit holes or involve expensive, but ultimately fruitless, effort.
Certainty is an illusion
Looking to yourself as leader to provide all the answers risks keeping you and your team stuck and immobile, because your thinking is limited by being just one human being.  In an uncertain environment, it can also be misleading to set the expectation that you will be able to offer the certainty that is in fact an illusion.
The need for multiple perspectives
The need to act, behave and think differently is heightened by our world being turned upside down by huge new currents: the global impact of the COVID-19 pandemic, interacting with the increasingly urgent impact of climate change, and both interacting with the new consciousness related to Black Lives Matter and the need to look through different lenses at those whom we often speak of as minorities – lenses that include racial, ethnic, religious, sexual, able and less able, and formally educated or less formally educated, which often also perpetuate an illusion of the intrinsic superiority of the majority.  Such polarisations mask and deny the subtleties and nuances inherent in complexity.  When these subtleties are recognised it becomes easier to contemplate multiple possibilities and perspectives and to avoid seeking comfort in the black-or-white answers that, again, can be misleading or distorting.
Psychological safety and compassion
The ability to create a climate of the consistent psychological safety that allows for this kind of fertile thinking, and for the compassion that people can find liberates them to be their best, also play an important role here.  Although most business education and most leadership development make no mention of compassion as a must-have leadership quality, it makes an important contribution to making uncertainty and complexity more accessible and more palatable. This in turn creates business benefits. For example, the Economist reports that "research by Professor Shimul Melvani, from the University of North Carolina's Fliegler School of Business, found that compassionate leaders have increased levels of engagement, and have more people willing to follow them…..
"When we as leaders value the happiness of our people, they feel appreciated. They feel respected. And this makes them feel truly connected and engaged. It's no accident that organisations with more compassionate leaders have stronger connections between people, better collaboration, more trust, stronger commitment to the organisation, and lower turnover," says Hougaard".
Embrace complexity and uncertainty
In short, complexity and uncertainty – which are constant factors in organisational flourishing – can be usefully addressed by the leader who allows in and opens up the rich perspectives offered by embracing them and engaging with these factors rather than trying to pin them down, avoid them or simplify them.