Leading through systemic complexity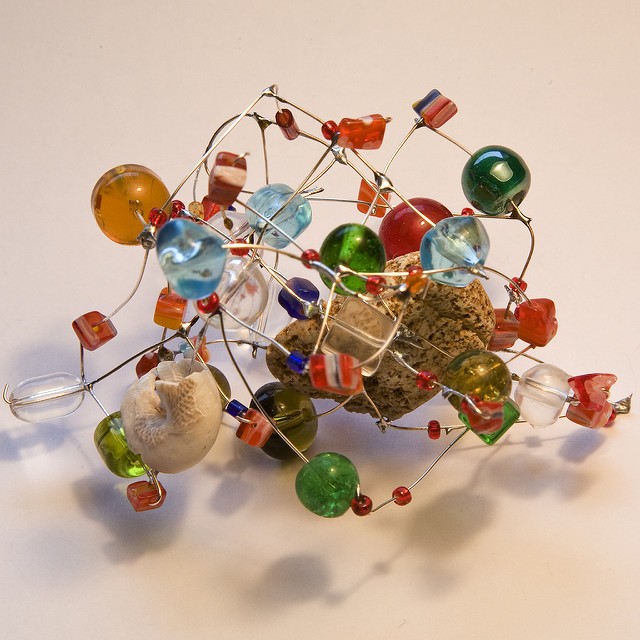 Working life is complex
Little about working life, leadership or achieving organisational effectiveness is simple.  Often it's complicated, usually it's complex, and sometimes it's chaotic.  It can also be disorderly.
Leading in complex times
In this context, I was privileged to attend 'Leading in Complex Times' this month, the result of a joint initiative between three organisations (Cultivating Leadership, Harthill Consulting and MDV Consulting) to help enable leaders and those working with leaders to sharpen their skills in the complex world of work.  Experimentation and the chance to tussle with thorny issues was the promise – and the organisers delivered on it skilfully and in thought-provoking ways.
Three forms of mind
The themes of the day centred around three forms of mind:
Seeing Systems
Taking Multiple Perspectives
Promoting Enquiry
The lessons of these themes, as Jennifer Garvey Berger explained, can equip leaders to ask new questions – and thus create journeys towards new answers.  All of them resonated strongly for me as a systemic practitioner and executive coach: they reflect significant threads in my own approach to the challenges that my clients bring to coaching, and in the ways in which I facilitate clients to go beyond what shows on the surface – whether through behaviour or thinking – in order to create a sustained capacity for a realistic and creative encounter with their environments and for development and change.
'A Leader's Framework for Decision Making': Cynefin
In 2007 David Snowden and Mary Boone published their seminal article 'A Leader's Framework for Decision Making' in Harvard Business Review, as a contribution to 'to broaden[ing] the traditional approach to leadership and decision making and form[ing] a new perspective based on complexity science.' With colleagues, they developed the Cynefin framework as a lens through which leaders could perceive their worlds with greater insight.
They describe their model in these terms: 'The framework sorts the issues facing leaders into five contexts defined by the nature of the relationship between cause and effect. Four of these – simple, complicated, complex, and chaotic – require leaders to diagnose situations and to act in contextually appropriate ways. The fifth – disorder – applies when it is unclear which of the other four contexts is predominant.'
Of these five contexts, the task of leadership in our time is increasingly often described as complex – and leaders are often challenged as to how to deal with it.
Leaders' complex challenges
Leaders whom I work with arrive sooner or later at the realisation that question(s) they bring to coaching are either obviously or surprisingly complex, requiring a holistic approach to address them.  Those whose behavioural pattern is to rush towards quick answers can find the exploration of what's actually happening to be confronting, frustrating, uncomfortable – and rich in learning. This applies whether their challenge relates to wanting more fulfilment in their careers, a sense of lack of focus or stuckness, an aspiration to release more of the potential of their teams, a feeling that there's more in them than they're currently delivering, managing difficult people, dealing with the buffeting between agendas that characterises their working lives, discomfort in their emotional relationship to their difficulty  – or a multitude of other questions.
In complexity what matters is relationships
Jennifer Garvey Berger reflected that in complexity what matters is strengthening relationships between people, recognising and understanding influences and forces rather than exerting control, accepting emergence rather than being focused on planning for outcomes, and a readiness to work with boundaries and perspectives rather than a sense of objective truth.  All these reflections underscored for me why and how my coaching clients achieve what they do (often to their surprise). Systemic connections, the courage and clarity to see things as they really are, and the space and freedom to create new solutions relate strongly for me both to how I work with clients and to the playground that provides our context.
A systemic constellations approach
In my experience, a systemic constellations approach can richly illuminate what the complexity is about (including the place of the client's emotional and behavioural response to the complexity), and can clarify the relationships between the elements that form the complex picture.  It can enable new perspectives through which the client can gain a sense of agency when they feel uncertain, stressed or confused, and can create new and resourcing ways to manage the complex, and constantly changing and unpredictable, circumstances in which they find themselves every day of their lives.
Photo by Michael Heiss via Compfight