Power and place – and invisible women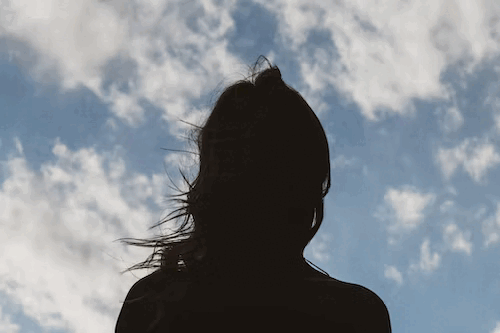 A male report to a female line manager takes charge of the meeting agenda
She was a senior manager in a male-dominated environment, unsettled by a male report taking charge of each one-to-one meeting with her by hijacking the agenda.  She felt her power and her status as line manager leaking away, and was unsure what to do about it.  She decided to explicitly define to her report the boundaries between their roles, which helped her manage the meetings differently, and meant she felt she was reclaiming some of her power.
For the line manager, the issue was power
What interests me is that the issue for her was one of power: she felt she needed to have – and demonstrate – her power in the first place in order to legitimise the boundaries she was setting with her report, although in the end she did it the other way round: she defined the boundaries and as a result of that, she felt she gained power.  Why?  Did she really need power in order to establish and maintain her position?  Did she have power by virtue of her position, and if so, only because of her position?  How did her power show up and how did she think it showed up?
The only woman to represent her organisation
She tells the story of another context, a large meeting with the regulatory authorities in her industry, in which she was the only person from her organisation in that meeting with the necessary language capability for its voice to be represented: she was the single interface.  She reports that during the meeting she was sidelined and ignored by male colleagues, and that she was omitted from the e-mail follow up by them (she works in a male-dominated industry).  What does this situation say about her power, and indeed her impact and the imprint she has?  I'm intrigued too about what power is, and how this individual – and other senior people – interpret power.  What does it actually mean?
A fragile balance of power between the genders
In organisations I've worked with, I've noticed how fragile the balance of power is between genders, particularly in those organisations where there's an ingrained, unconscious, perception of a woman's place – none of it overtly ill-intentioned, but nevertheless often with a flavour of sidelining the women, or lack of appropriate recognition or acknowledgment of them.  The men had no idea at all that they were behaving in this way until it was made explicit with great courage by the women in a context of 'designed psychological safety' – and several of the men were deeply ashamed of their behaviour once it was pointed out.
How can women reclaim their power?
How can women reclaim their power in a balanced, proportionate, appropriate way when they feel it's been misplaced between the genders?  We're not talking about one-upmanship or competitivity, but the balanced (notice balance again!) recognition of role, status, capability and appropriate boundaries.
Leaders with humility
Factors that help include leaders who have humility, sensitivity and perceptiveness, and contexts of real psychological safety and openness to learning.  This might well be the stuff of development once leaders have realised the central role of psychological safety in effectiveness, collaboration, teamwork, innovation and improvement.
Power is internal and external
And importantly, it's worth remembering that power isn't simply external, something that goes on between oneself and others.  It's also internal: a sense of power that we create inside ourselves, a message to ourselves about our place in the world and about our agency over our own lives, behaviours, and patterns of thinking and acting.
Photo by Erick Zajac on Unsplash