Resilience in a changing world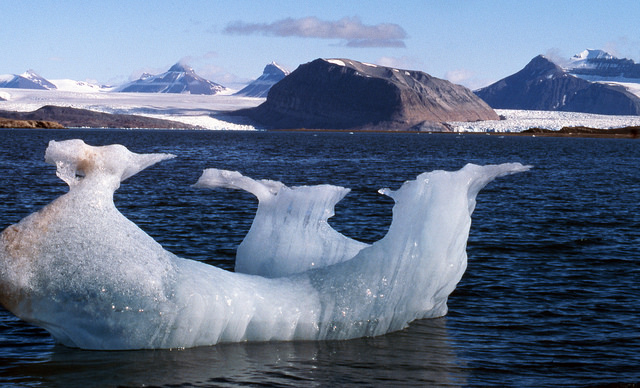 The pace of change is faster than ever
Our world is changing ever faster.   The technology that enables possibilities to become reality – how ever apparently unlikely they are today, but which become a fact of life tomorrow – is developing at a rate of knots, stimulating and enabling organisations to aim higher, become more profitable, gain in efficiency and get a better return on investment from their people.
At the same time, global pressures, regulatory imperatives, competitive threats and political uncertainties create tensions and demands on a scale previously unknown.
The requirement for increased resilience
I notice amongst leaders whom I coach that advances in technology don't necessarily make their working lives easier because those advances come with a parallel intensification of expectations, which exert more pressure – with a corresponding demand (usually implicit) for increased resilience.
Leaders are constantly required to deliver more with less. But their resilience can't be taken for granted.
What resilience means
I understand resilience to be (as Dr Carole Pemberton defines it, in her book 'Resilience: a practical guide for coaches'): The capacity to remain flexible in our thoughts, feelings and behaviours when faced by a life disruption, or extended periods of pressure, so that we emerge from difficulty stronger, wiser and more able.
Inherent in this definition is the understanding that resilience implies a process of learning from difficulty.
Training for resilience
As organisations quicken the pace of new strategies, restructures and rationalisations, some of them are also recognising the need to resource their people with new learning about resilience: they implement training schemes and make resources available in the hope and belief that their people will be better fitted for the new world they are creating.
Resources for resilience
Among the broad range of support resources that can be accessed in order to build resilience, some are becoming more mainstream.  Those that I value include, but aren't limited to, the following:
Self-compassion and self-care, both of which are invaluable routes to the sense of wellbeing that provides a firm foundation for resilience
Mindfulness is awareness that arises through paying attention, on purpose, in the present moment, non-judgementally, according to Jon Kabat-Zinn, the founder of MBSR (mindfulness-based stress reduction). Inherent in mindfulness is the capacity to accept what is
Awareness of habitual thinking patterns such as learning to spot and challenge assumptions rather than taking them on board as reality: the ability to distinguish assumptions from reality builds clear-sightedness and thus clarity on the range of real choices available
Clarification and articulation of purpose: Viktor Frankl, a survivor of Dachau concentration camp, identified purpose as the single most important factor in overcoming adversity
Building adaptability and the ability to flex in difficult circumstances can help develop creativity and alternative thinking patterns and behaviours that will increase optimism and broaden vision, and reduce the rigidity that limits options
Physical resourcing through sleep, diet and exercise. All these resources are critical to mental and physical resilience – and Dr Matthew Walker, professor of neuroscience and psychology at the University of California, Berkeley, sees sleep as pre-eminent.
Resilience and leadership
One of my clients expressed the need for resilience as doing more than 'just keeping going'.  Without this resource and the ability to manage stress, the leader can become self-focused, intent on getting through the difficulty, but without the capacity – crucial for a leader – to look outwards, to engage with what is happening around them in their immediate team, in the organisation more broadly and in the wider world: they lose their view of the system they're in.
Acceptance
Given the stresses and strains in their environments, leaders' capacity for acceptance – facing reality, and agreeing to things as they are without necessarily agreeing with things as they are –  is critical before it's possible to move on, take control, find direction, and find a sustaining resilience.
An organisational culture that will nurture resilience
However, the system needs to change too: it isn't enough to expose leaders to learning about resilience if their organisational culture doesn't embrace or even accommodate the new approaches they're gaining access to.  That culture needs to proactively support employees in their efforts to build their own and their teams' resilience.
Photo by GRID Arendal via Compfight