Trust at work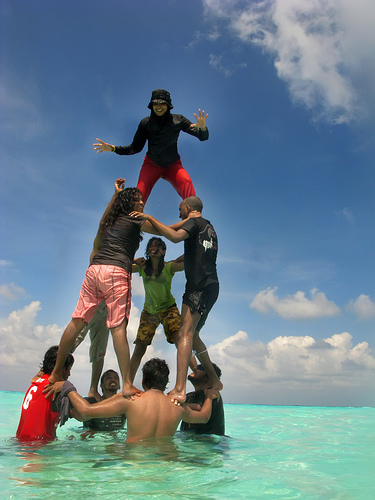 Treat them like adults and reap the rewards
I'm increasingly struck by the role of trust in the workplace – and especially by the difference in climate, culture and effectiveness when the environment is a trusting one from when it's not. Tony Schwartz's piece 'Want Productive Employees? Treat Them Like Adults' in the Harvard Business review of 13th March is refreshing and uplifting. In my experience – and that of many organisations which have been courageous and clear-sighted enough to go down this path – when employers and leaders invest trust in their people, and when their people trust them, the rewards they get come in the shape of engagement, motivation, discretionary effort, creativity, retention, better decision-making, integrity  …. and the list goes on.
NHS leaders
Consider two examples from the NHS, the biggest employer in Europe, which delivers a phenomenal service in many areas and which, equally in many areas, is characterised by stress, poor morale, dismay at lack of integrity and loss of faith in its leaders.  Sir David Nicholson, currently Chief Executive of the National Health Service, was the Chief Executive of the West Midlands South and Shropshire and Staffordshire Strategic Health Authority when the tragic events reported by the Robert Francis Inquiry report were taking place at Stafford Hospital. He's refusing to resign and may well stay in post for at least another year.  How trusting – and trusted – is the work environment he creates now, I wonder.
On 15th February 2013 the BBC reported that Gary Walker, a former Chief Executive at United Lincolnshire Hospitals Trust, who refused to sacrifice patient safety for targets, broke a gagging order when he was interviewed by the BBC.  Mr Walker said he was gagged by the NHS from speaking out about his dismissal and his concerns over patient safety:  demand for emergency hospital beds in 2008 and 2009 had become so acute that he felt he had no other choice than to abandon the 18-week Whitehall target for non-emergency cases.  What level of trust did the NHS really invest in Gary Walker – and other Chief Executives – by penalising those who no longer feel able to suppress the truth, in the interests of those whom the NHS was set up to serve?
Treat them like children and waste the resources
Sarah Neville, the Financial Times public policy editor, writing in the FT of 9th/10th March 2013, recommends that the high flying hospitals be rewarded and the laggards punished ('A prescription to restore the NHS back to rude health'). Far from reaping the benefits of treating employees like adults, by treating them like naughty children, this strikes me as an excellent recipe for crushing initiative, destroying goodwill, depleting motivation and – worst of all – killing off the trust and thus the opportunity to learn, develop and build on existing resources to create a more productive and energetic organisation.
Photo by Beat Küng via Compfight