Why don't you hear me?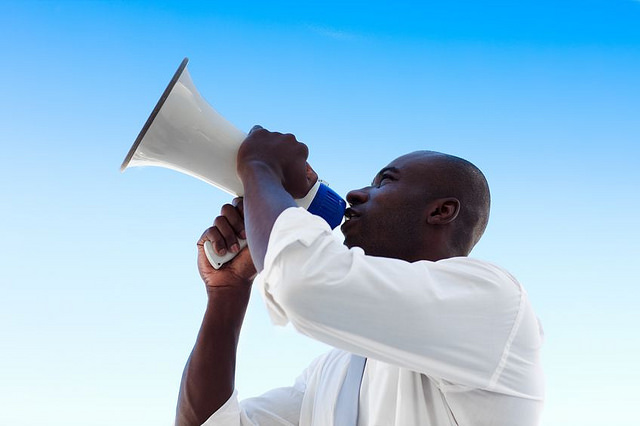 'They just aren't hearing me'
'I know how it should be done, but my boss won't engage with me on it'
'I've always been very capable, so they didn't recognise when I needed help'
'I communicate well with senior people, but how do I reach those further down the line?'
On the edge of burnout
One of these people is on the verge of burnout, brought to the brink by his response to an extremely demanding project, and in the process losing his sense of boundaries and so losing sleep, wellbeing and health.  Well-established in his organisation, he's always been seen as highly competent and well able to take whatever comes.  When business escalated he became totally focused on the work, taking only very short periods of downtime from work – characterised by poor sleep, and losing his habits of exercise and a healthy diet. No-one seemed to notice the condition he was in – and when he asked for help he was offered a dismissive piece of advice. Now recovering slowly, he's disappointed at the gap that seems to have opened up in his mind between his commitment to his organisation and his disappointment at not being heard.
Thinking more analytically
Another of these comments was made by an executive making her way through a glittering and multifaceted career, now in a new role, who had become well used to mixing with very senior people.  She had a fine political (small p!) nose, a striking humility and a capacity to inspire – but as a strategic leader she was puzzled and saddened at feeling unable to think as analytically as those involved with operations rather than strategy (so she felt she missed the real meaning behind suggestions for improvement).  She felt a  lack of connection with those more junior to her.  Feeling unheard had been an unfamiliar experience to her up till now.
Stepping back from leadership – and now unacknowledged
A third had invested so much of himself in his career and in rebuilding his depleted organisation that he burnt out.  Now recovering, but having stepped back from the leadership role he had, he decided to go back part-time to an operational role.  He was struggling with what he perceived to be a lack of acknowledgment and recognition for all he had done to build up the organisation over the years, and was feeling unseen and unheard, unvalued and washed up, wondering where his future lay – including confusion about whether to take early retirement.
Unheard by the boss
And a fourth was also tussling with the frustration of not being heard by his boss, who had been in the organisation for considerably longer than he had, but who could not match the stellar performance of this direct report. The established order of who got listened to meant that the direct report felt stifled and unheard, frustrated that his ideas ended up in dead ends.
Lonely when you're nearly at the top
All these talented people feel a sense of isolation – lonely (nearly) at the top of their organisations – either because their perceived currency has diminished from when they actually were at the top, or because it has been inconvenient to hear them, or because established hierarchies and power structures don't allow their voices to be heard and their true value to be released.
Coming back from the lonely voice in the wilderness
How then to be heard, to come back from being the lonely voice in the wilderness?
As with all complex questions, there is no simple, linear answer.  The way through is a combination of interrelated factors.
Build on self-awareness
One useful starting point is to build on self-awareness, to have the courage to face your own uncomfortable emotions, to understand in more depth your thinking patterns and the decisions that have led to this point (assumptions in particular are very useful to identify and address), to be alert to your habitual, unthought-through responses to familiar situations (especially stressful situations), to become aware of what you need in all senses – social, emotional, spiritual, and physical at the very least. Build your mindfulness so that you hone your awareness without judging yourself.
Systemic awareness
Be aware too of what's going on systemically: notice what and who are impacting on you, and what and who you are impacting on. Be conscious of the history that has led to this point, and what it means both to you and to those around you. Notice what it takes to belong in this environment, and how you respect (or not) those behaviours, and the impact of your response on yourself and others.
Find your voice
Be clear with yourself what you want to articulate and to whom, and create a strategy for doing that.  If it seems impossible to be able to express what you want to say in the appropriate place, examine the impact of that for you, look at the priorities and values you're living out, and take an action (how ever small) based on what you learn from that.
Multiple perspectives
Given the complexity of such situations, manage your thinking differently so as to take multiple perspectives: look inwards and look outwards from a variety of viewpoints, stand in a variety of positions (even literally) to broaden and deepen your view, and open your mind to any and all opportunities for change.  Expand your scope for compassion for others and for yourself.
Your intuition and wisdom
And importantly, listen well to the small, still voice inside – the timid deer that emerges into the clearing of the forest – that represents your intuition and your wisdom that may not have been heard before.
Photo by Ilmicrofono Oggiono via Compfight